2019 Seminar Memories
*The video starts with a black screen, music removed to avoid any potential copyright issues but you can sing 'This is the Greatest Show' by Panic! At The Disco in your head.*
With more than 50 years of service, the Hugh O'Brian Youth (HOBY) Leadership Program lets young people make a difference and become positive catalysts for change at home, at school, in the workplace, and in the community. As the nation's foremost youth leadership development organization and with more than 335,000 alumni, HOBY is respected worldwide.
HOBY isn't just a seminar - there are events that take place throughout the year, including fundraisers and leadership programs. Get involved!
Want to see what else HOBY TGC is doing?
Checkout our Instagram feed!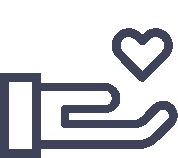 HOBY would not be possible without your help and support